2012 Contract Year Players: Offense July 23, 2012 | Brien Bonneville
The Fake Football hired an independent consultant (@BBonneville Labratories) to conduct some studies* and here's what we found: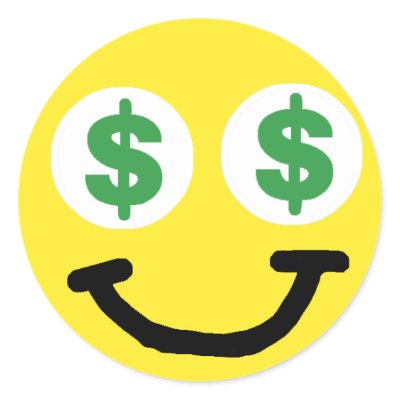 The studies showed that people like money.
Through separate rigorous testing, we found that all NFL players, other than Kickers, are, in fact, people.
Conclusions: NFL players like money.    
Motivation for Kickers: Unknown
 * – this was not an scientific experiment. I have not seen numbers backing up that contract year players perform better but I have seen players have monster seasons just before pay day. The Contract Year effect could be totally exaggerated but I always pay attention and wanted to pass along the information I look at on draft day. 
Given these new scientific developments, I thought I would take it a step further: players eyeing a big pay day, may play harder, thus increasing on-field and fantasy production. I know you are thinking, "wow, this is groundbreaking stuff."
Before drafting, you may be searching for an in-draft target list or during your drafts you may be at a crossroads when choosing between two, somewhat-evenly matched players. I suggest that if you believe in this science, you choose or target players who are in a contract year and playing for their financial future.
Here's a list of some interesting players in contract years (players I make special note of are in bold):
Quarterbacks
Jason Campbell, CHI
Joe Flacco, BAL – This is the year where Flacco jumps to the next fantasy QB tier. 
Matt Schaub, HOU – Sure, they'll be rushing a ton but even so, he always puts up the points. 
Vince Young, BUF
Running Backs
Reggie Bush, MIA – He learned to be an effective NFL rusher last year. In a contract year, and with no other playmakers in Miami, he will be a great number 2 RB and will keep Daniel Thomas at bay. Aside from the looming pay day, he has extra aggression to get out on the field with old flame, Kim Kardashian, dating Kanye West. 
Shonne Greene, NJY – Maybe he's been saving himself for 2012?
Jacob Hester, SD
Tim Hightower, WAS – Is expected to begin as the starter but I refuse to touch a Mike Shanahan-coached RB. Draft him or Helu at your own head of hair's peril. 
Lex Hilliard, MIN
Peyton Hillis, KC
Brandon Jacobs, SF
Rashad Jennings, JAC – If MJD holds out, look out for this guy. 
Felix Jones, DAL
Brian Leonard, CIN
Rashard Mendenhall, PIT
Isaac Redman, PIT – It is kind of hard to call Redman a "sleeper" with everyone in the fantasy world screaming it. He was a sleeper last year, then took over for an injured Rashard Mendenhall at the end of the season with plenty of success and has career average of 4.5 ypc. Mendenhall will begin 2012 on the PUP list and Redman will shine as the starter. 
Marcel Reece, OAK
Owen Schmitt, OAK
Steve Slaton, MIA
Alfonso Smith, ARI
Kevin Smith, DET – He could be a nice sleeper because, when healthy and on the field, he performs. The Lions may deploy some sort of committee system to try and preserve Jahvid "Mr. Glass" Best. His other competition for carries, Mikel Leshoure (2 possession arrests), has been smoking more pot than Ricky Williams this off-season. Roger Goodell suspended Leshoure for 2 games (thank you to Benny in the comments for setting the record straight on Leshoure's suspension). 
LaRod Stephens-Howling, ARI
Jonathan Stewart, CAR
Michael Turner, ATL – is a bit older and looked like he was slowing down last year. With defenses concentrating on their elite WRs (Roddy White and Julio Jones), he should have plenty of opportunities to shine. I expect 2012 to be Michael Turner's last big year before he gets paid and fades away. 
Danny Woodhead, NE
Wide Receivers
Danny Amendola, STL – injured in week 1 last year and still recovering. In 2010, he showed us some of what he can do. Looking to bounce back along with Sam Bradford, in a contract year, I expect Wes Welker-lite to perform.
Devin Aromashodu, MIN
Deion Branch, NE
Antonio Brown, PIT – Standout guy, playing on 6th round money. Time to get paid. 
Dwayne Bowe, KC
Josh Cribbs, CLE – pulled from offense. If you are in league that rewards return men, draft him. 
Victor Cruz, NYG – had a huge breakout last year and with a chance to get paid after this, I can't see why he would suffer a down year. I'm drafting as a low-end number one receiver.
Donald Driver, GB – He's old and I just don't care.
Malcolm Floyd, SD – Sleeper
Brandon Gibson, STL
Devery Henderson, NO – Should see an increased role with Meachem out, but I'm not sure he's the one who benefits. I look to Lance Moore. 
Greg Jennings, GB – I think Jordy  Nelson's success helps Jennings a bit this year. I think there will be a few more opportunities with defenses eyeing Nelson Jennings will capitalize on most of them with the extra contract motivation factoring in. 
Johnny Knox, CHI
Randy Moss, SF
Legedu Naanee, MIA
Chad Ochocinco, MIA
Chaz Schilens, NYJ
Jerome Simpson, MIN
Steve Smith, STL
Wes Welker, NE – I think Welker will be on his game as always. You've heard this before but there just may be too many mouths to feed in New England. 
 Tight Ends
Travis Bechum, NYG
Martellus Bennett, NYG
Dallas Clark, TB
Jared Cook, TEN – had a hell of a finish to 2011. With a suspension likely coming for Kenny "Life of the Party" Britt stemming from a DUI arrest, he should be targeted quite a bit early on. 
Fred Davis, WAS
Tony Gonzalez, ATL
Todd Heap, ARI – Awful in 2011, but he's better than that and in a contract year. He could be a late steal.
Leonard Pope, PIT
Dante Rosario, SD
Alex Smith, CLE
Delanie Walker, SF
Ben Watson, CLE
Kickers
There are many more players in a contract year and all can be viewed here: http://www.spotrac.com/free-agents/nfl/2013/
Related articles
2012 Fantasy Football: Running the Fantasy Gauntlet(thefakefootball.com)

---